Staff Members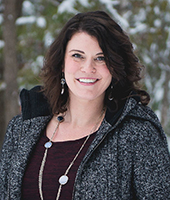 Katrina Bepple
Executive Director
Katrina has been working in and with communities since 2008, and recognizes that engaging everyone, from community members to providers to policy makers, in an inclusive and respectful way, is imperative to the success of building an evidence base to inform the policy and planning of health services.
First working with UBC to support physicians, nurse practitioners, and midwives to conduct rural health research with a focus on maternity care, Katrina now supports Division members in the co-design, co-development and implementation of strategic plans to optimize health system performance. This speaks to the Triple Aim of improving the patient and provider experience of care, improving the health of populations, and reducing the per capita cost of health care.
An avid gardener, Katrina moved to Chilliwack in summer 2012, and loves growing everything from artichokes to zucchini. She enjoys going on local hikes and taking long weekends to go camping with her high energy and very cuddly dog, Cobalt.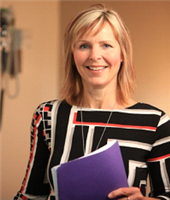 Elly Meyerink
Operations Lead
Elly has been with the Division since it incorporated in 2009. Elly's knowledge of programs and services provided by both the Division and Fraser Health Authority is priceless. Whether it is scheduling meetings, accounting, human resources, or tracking down physicians, she can always be counted on for insightful contributions. Recently Elly's role has changed to 'Operations Lead' with  more administrative responsibilities to the Primary Care Clinic, Hospital and Residential Care Program as well as Physician Recruitment and Retention. Elly's usual reply when asked how she gets things accomplished is, "Surround yourself with a great team and you will be amazed at what you can achieve."
Tracey Arsenault
Project Manager
Tracey Arsenault was born and raised in Chilliwack, with a four-year stint living and working in the Ottawa Valley. She has a Degree in Psychology from the University of the Fraser Valley and a Master of Arts Degree in Organizational Psychology from Adler University in Vancouver. She has focused her educational and career goals on employee and organizational wellness, specifically focused on mental health initiatives. She completed her Master's thesis on burnout and Emotional Intelligence, and has developed and delivered a workshop on Posttraumatic Growth. While she has spent the last number of years working in downtown Vancouver, her passion for her community and desire to be part of the positive growth of the health care sector lead her to working with the Division. She brings to her role experience in internal and external stakeholder relationship management, program management and development, program governance, reporting, and training facilitation for employees and managers.
In her down time, Tracey loves spending time with her husband and 18-month-old daughter. As is the case with toddlers, this time is spent swinging on swings, sliding on slides and taking extremely slow and curious walks to the park! They enjoy camping, walking along the river and travelling. Tracey loves to read, cook and watch scary movies (with a light on!). After years of commuting, she is looking forward to a more relaxed pace of life and family time.
Janetta Cook
Medical Office Assistant
Janetta Cook joins the Chilliwack Primary Care Clinic team with 26 years experience as a Medical Office Assistant. Born and raised in Chilliwack, she has raised two boys here with her husband Richard. Janetta love glamping, lake fishing, baking, cooking, and crafting (recycling the old into new gifts). She is an animal lover and while her boys were young they opened their home to every kind of pet you can think of! (Yes, even snakes and lizards!) With the boys grown her home is now down sized to two dogs, three parrots and fish. All animals except fish travel when the family goes on vacation.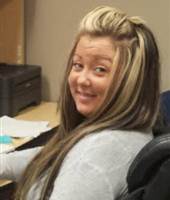 Jennica Grenier
Patient Attachment ​Administrator
Jennica began working with the Chilliwack Primary Care Clinic in March 2014 as an MOA as well as assisting in patient attachment. Come September 2015, to meet the needs of the A GP for Me initiative, Jennica's role evolved to focus on handling the Patient Attachment Mechanism (PAM) intake line. As the Patient Attachment Supervisor, she now deals directly with patient intake and attachment, does all of the MSP billing for the Division and also offers MOA support to the Chilliwack Youth Health Centre on a weekly basis. When she isn't working, Jennica enjoys spending time with family, cooking, and the all-important cuddles with her dogs. 
Paula Reguly
Project Manager
Paula brings several years of experience in project management and coordination in health care and academic health research. Paula has worked with diverse stakeholders on a variety of health care projects that included information technology/information management implementation, process redesign, and supporting and facilitating collaborations among stakeholders. She also developed strong research skills from her time working in academic research. Paula holds a Biology undergraduate degree and Masters of Public Health degree from Lakehead University, in Thunder Bay Ontario. Outside work, Paula enjoys spending time with family, reading, and walking and exploring outdoors.

Preet Toor 
Project Coordinator
Preet has a demonstrated history working in both non-profit and private sectors. Her passion for building healthier communities, increasing community engagement and improving health care quality is what has led her to working with the Division. She holds a Bachelor of Human Kinetics (BHK) focused in Health Promotion from The University of British Columbia and has previously worked in areas of program coordination, recruitment and retention and community development. Outside of work, Preet enjoys being active and exploring the outdoors with her Siberian husky!

Carol Van Muyen 
Administrative Assistant
Carol joined the Division in 2018 as an Administrative Assistant, coordinating meetings, event planning, communications and creative projects (she's also a graphic designer). Having part-time hours, she's sharing her time with her two busy kids. Her husband is a Principal at a local school, and they've made Chilliwack their home since 2013. She enjoys spending time with family and friends – exploring outside, playing games … or reading a book and drinking coffee.

Naomi Wiebe
Medical Office Assistant
Naomi joined the Primary Care Clinic team in July of 2018 after having managed a start-up clinic in Chilliwack which closed its doors in June 2018. She graduated from the MOA Certificate Program in 2016 and especially enjoyed her practicum, which took her to a multi-clinician specialty practice in Surrey. Naomi is not unfamiliar with the medical world as both her mom and sister are employed as RN's at the Chilliwack General Hospital. In her free time Naomi enjoys scrap booking, baking, and spending time with friends and family. She is looking forward to building connections through the primary care clinic, and is excited for what her future with the Division of Family Practice has in store.